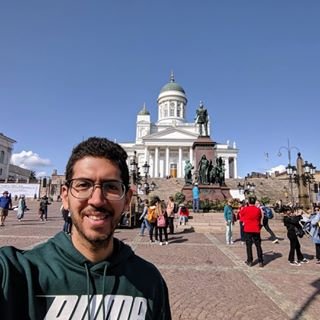 About Me
This is a blog about the ☁️Cloud , and some other random thoughts 📚💻📰
Hi, my name is Seif Bassem. I work as a customer engineer at Microsoft as part of the Global technical team , engaging with customers all over the world to help accelerate their digital transformation leveraging Azure services. I was also part of the FastTrack team helping customers to modernize their device management using Microsoft 365 services.
Prior to joining Microsoft , i have been working as a system administrator in the financial sector for about 9 years , managing and implementing various Microsoft and non-Microsoft technologies and solutions.
In this blog , i plan to share articles and thoughts on different Azure solutions and services , interesting use cases of the cloud also reviews of useful books i've been reading.
Disclaimer: The blog posts or other publications are my own personal opinions and are by no means associated with my employer.